Recorded Webinar: REACH Entry 72 of Annex XVII
Access for £50
Ideal for footwear and textiles professionals, this recorded webinar gives you an introduction to EU REACH regulation, the scope of Annex XVII Entry 72, the impact to textiles and footwear industries, followed by some FAQs and finishing with Q&A.
Eurofins | BLC Members have FREE access to our recorded technical webinars. If you are a Member, simply login to
www.blcleathertech.com
with your corporate membership details to access the full range of webinars.
Duration: 1 hr 05 mins
1

REACH Annex XVII Entry 72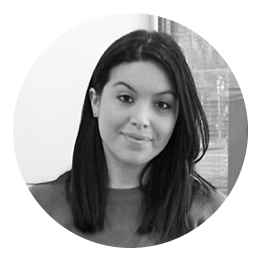 Chemistry Lead & Chem-MAP Technical Manager
Georgina Mawer
Georgina works with the leather, textiles and synthetic sector in the imposition of robust chemical management systems within their supply chains. Georgina supports brands, manufacturers and chemical companies with compliance programmes, due diligence procedures, trouble shooting and technical support on RSL and MRSL listed substances and the accompanying challenges. In addition, Georgina is the Technical Manager for the Eurofins | Chem-MAP Programme; a ZDHC approved MRSL verification system. In this role, Georgina helps to implement upstream chemical management systems within chemical companies, manufacturers, brands, and retailers. For further information on Chem-MAP, visit www.chem-map.com. Prior to joining Eurofins | BLC, Georgina worked in Analytical Research and Development (AR&D) and Quality Control (QC) roles in pharmaceutical laboratories after graduating from the University of Lincoln with a BSc. (Hons) Degree in Forensic Science. For more information about Eurofins | BLC visit www.blcleathertch.com
Global Tech. Leader Softlines, Toys & Childcare
Javier Trócoli Llorens
With over 16 years of experience in Softlines product compliance and in-depth knowledge of global regulations, Javier currently oversees technical development and alignment among Eurofins Softlines & Leather laboratory network, and takes pride in driving innovative solutions for fast-changing industry landscape.
Eurofins | BLC Members follow these steps to access a recorded webinar:
1. Login
Login to www.blcleathertech.com using your corporate membership details and find your chosen webinar.
2. Create an account to access your webinar
If you don't already have a Thinkific account, you may be asked to create an account before accessing your webinar. If you have one already, simply login to access your webinar.
Non-Members follow these steps to access a recorded webinar:
1. Create an account
Click here to create an account. This helps us locate you on the system when it comes to enrolling you in your chosen webinar.
2. Email us to register
Email training@blcleathertech.com to register your interest in a webinar or to book multiple delegates. You will also need to inform us whether you intend to pay by invoice.
3. Confirmation and payment
Our Training Team will enroll you and your colleagues on the webinar. You will receive an automatic email from us confirming your enrolment and an email from training@blcleathertech.com with instructions on how to pay and access the recorded webinar.
You will have 7 days to access the webinar.